Wadokai Camps
The Sueneka-Ha Hombu offers a winter and summer camp every year in South Carolina. For the summer classes a camp ground is rented and all students eat, train, and sleep on the grounds during an intensive and vigorous one week training camp. The winter camp is usually held in Charlston at the dojo or a rented facility depending on registration size and is a three day weekend training camp. Additionally, there are times when Sensei Suenaka and/or the various instructors will on occasion hold mini-seminars or day camps at various affiliate dojos. A list of all Wadokai Affiliate Dojos is provided at the bottom of this site.
Wadokai Aikido Winter Camp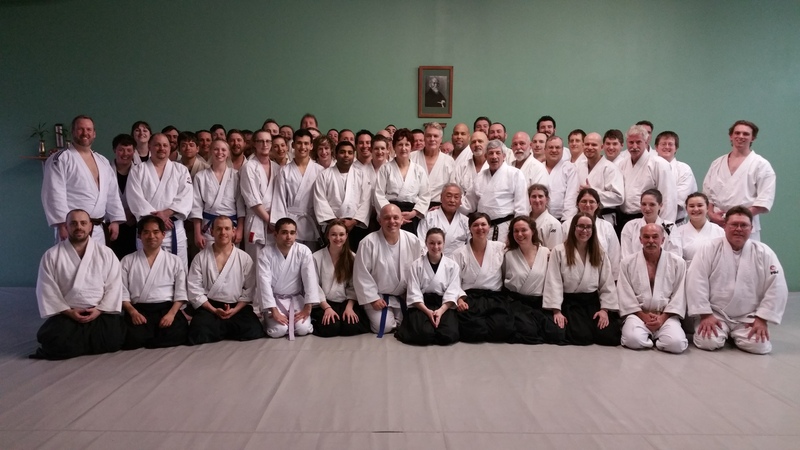 Each Winter aikido students from the affiliated Wadokai aikido schools meet in Charlestone S.C. at the Hombu dojo to participate in what we call Kangeiko, an aikido intensive, weekend seminar. This event gives students a chance to learn aikido directly from Sensei Suenaka. Since the inception of this event, Sensei Suenaka has carefully chosen specific aikido techniques of Suenaka-ha Tetsugaku-ho Aikido that relate to a common theme or principle.
Kangeiko is kicked off Friday night with a wonderful meet and greet, a time when you will find older students getting to know the newer students or catching up with dear old friends while enjoying some delicious food.
Wadokai Aikido Summer Camp
Can you imagine going off into the woods and practicing Aikido in a rustic, non-air conditioned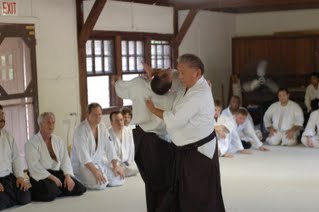 dojo, about 1,000 square feet, with about eighty or more of your fellow aikidoka from across the country? Summer Camp, or Gasshuku, is an annual event that allows members of Wadokai Aikido to experience eight days of intensive training in Wadokai Aikido with Suenaka Sensei and other authorized instructors as our teachers. This event has been taking place for over thirty years at Cheraw state park in Cheraw, South Carolina. Gasshuku is characterized by a spirit of cooperation, encouragement, and intensive practice.